By Charlene Williams
Published on December 8, 2014
It took us over 12 hours to get to Ilha de Moçambique from Pemba by bus and truck. Our journey started at 2 a.m. We arrived at the bus station in Pemba to a growing crowd of people with their bags and boxes and luggage. As one can imagine, it was still quite dark at that time. The heat was stifling. My mother and I stood together amidst the group with my orange backpack and her large purple suitcase at our feet. We waited there for a while before boarding our bus. These vehicles, which were like downgraded versions of comparatively luxurious Greyhound coach buses, could seat about 50 people and were without air conditioning. Along our 8-hour journey to Namialo, our transfer point to the island, the bus was filled beyond capacity and left passengers, including women with babies, to stand in the aisles for hours on end. Despite the humidity, despite the stench of our bodies, all the windows remained closed. Washroom stops were frequent but consisted of peeing in the 'bush' by the roadside. These small, inconspicuous shrubs could barely even hide the sight of our nakedness, bringing derision from fellow male travellers.
We walked down a long, straight and dusty road. It was made of the same red dirt that surrounded my home in Botswana. It was a long walk, I thought, to be carrying such a heavy suitcase on one's head. Upon dropping us off at what seemed to be a random, obscure spot beside the road, he demanded pay.
"100 meticais."
No, I thought. No. No way. Too much.
My mom paid him the 100 meticais after a failed attempt at bargaining. We had no idea what he was saying in Portuguese but his arms were flailing and his voice kept getting louder in a tone that was none too pleased.
This must be Africa, I remember thinking. Thieving jerk. Why was I so angry over losing the equivalent of $3.50 in Canadian dollars?
It took us another four hours to get to the island from Namialo by pick-up truck. My mother and I sat beside the Mozambican driver. I was hot and sweaty, tired and frustrated, and hungry and scared. Along the drive, we would stop every so often beside small commercial centres made up of dilapidated buildings. Out of every corner, men and women selling all sorts of things would immediately surround the vehicle. They sold nuts, cooked chicken, mats, baskets. My mother bought some mangoes. In between these stops, our drive took us through the open country dotted with small huts every so often.
Real mud huts!
A World Vision sign!
A Save the Children advertisement!
Women and children walking alongside the road with baskets on their heads!
I remember thinking that I've found the Africa as seen on TV, happy that I could provide my mom with the most "authentic" cultural experience.
For many like myself, Africa is often associated with famine, disease, violence and political turmoil. It is synonymous with failure. In this afro-pessimistic view, the continent can never be or become anything but this "heart of darkness." But the problem with such stereotypes, as writer Chimamanda Adichie says, is that they are incomplete. They make one story of the continent the only story.
As a student of development at the University of Toronto, I have learned to critique such overly simplistic representations of the Global South. It is ironic, then, that I never questioned my own gross perceptions of the East African country. In my mind, after years of watching World Vision infomercials, Mozambique was never anything more than poor, black, pot-bellied children. It was the epitome of poverty and therefore, of the continent as a whole.
I'm still not quite sure as to what it is I was looking for when I embarked on the trip to Mozambique. Partly, I desired its beaches for relaxation, its food for comfort, and its exoticism for excitement. But I think I also desired to witness the suffering of Mama Africa, to confirm my deepest suspicions that the commonplace depictions I vehemently critiqued in class were sometimes true and real. In a way, it was their misery that justified and solidified my place in international development. It was in their suffering that I could find knowledge, that I could remain adamantly attached to the idea of Africa as a place of both despair and hope.
***
Charlene Williams is a graduate of the International Development Studies program at the University of Toronto Scarborough.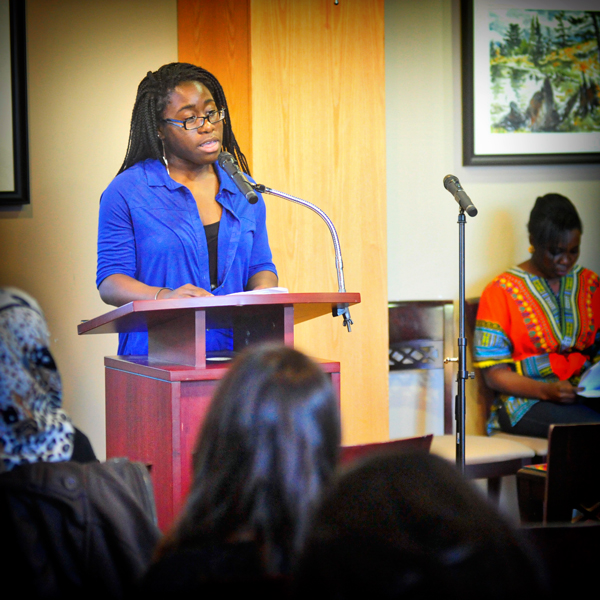 Further reading and viewing suggestions