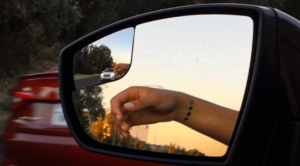 Feb 1, 2019. By Liliana Epps. The sun is setting on the city / and as I travel through the...
Read More

+
Jan 17, 2019. By Jamie Azar. I reach down to fiddle with the stereo knob until it reaches an appropriate...
Read More

+
<![CDATA[By DeMara Palmer. When I enter my car, the sweet scent of vanilla greets me with an aura of comfort....
Read More

+